10 Years Golden Visa Dubai
Golden Visa offers residency visas for people who are investors, entrepreneurs, real estate investors, and more. They also offer a visa to people with outstanding talents like medical professionals and researchers.
The Dubai government wants to make sure both investors and expatriates are comfortable with their futures in the city. The government is committed to providing safety to anyone who's looking to make Dubai their home.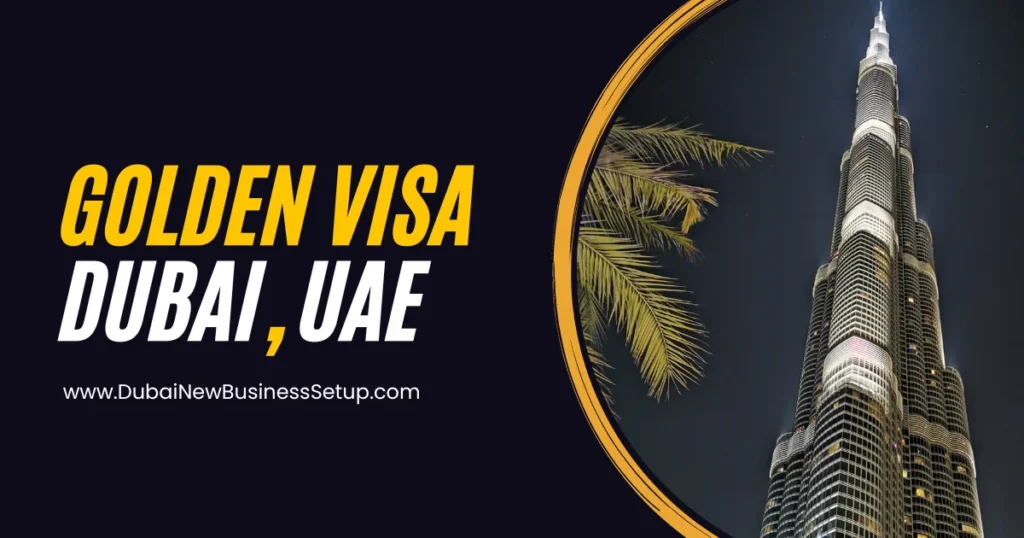 How to Apply for Golden Visa
Applying for a Golden Visa is relatively straightforward. All that the aspirant/candidate is required to do is submit the necessary documents with their business venture.
Individuals, who are interested in making Dubai their home, can apply for the Golden Visa through:
Federal Authority for Identity and Citizenship.
ICA – the eChannel for residency and citizenship – offers Golden Visa online.
The General Directorate of Residency and Foreigners Affairs (GDRFA) – offers Golden Visas online and offline.
Eligibility to Apply Golden Visa
The following are the eligibility details:
10-year Golden Visa for outstanding talent – Doctors, Researchers, and Inventors
5 years Golden Visa for Real Estate Investors
5 years Golden Visa for Entrepreneurs
5 years Golden Visa for Business Investors
10 years Golden Visa for Students
An investor must have a minimum of AED 10 million to be eligible for the Golden visa. They can install this amount of money into different assets, but at least 60% of the total assets invested cannot be used in immovable assets that are real estate. The investment should not be loaned and should stay invested for at least 3 years.
Investors with a total investment of AED 5 million can qualify for a 5 years of Golden Visa. The investor must have an investment in real estate of at least AED 5 million and not owe any debt on the property. The property must be held for three years minimum.
Entrepreneurs and individuals with specialized skills and talents like doctors, researchers, scientists, investors, and artists can apply for a 10-year Golden visa. These visas are granted by departments and fields that recognize the individual's skill set and experience. By having a Golden visa, the holder can live and work in the country for an extended period of time without having to worry about renewing their visa or meeting other requirements.
Scientists must be accredited by the Emirates Scientists Council or Mohammed Bin Rashid Medal for Scientific Excellence.
Individuals in culture and art must be accredited by the Ministry of Culture and Knowledge Development.
Exceptional talents must be documented by patents or scientific research published in a world-class journal.
Doctors and specialists must meet at least two of the following conditions:
A Ph. D. degree from one of the top 500 universities in the world. (refer to ICA for information)
An award or certificate of appreciation in the field of the applicant's work.
Contribution to significant scientific research in the respective field of work published articles or scientific books in distinguished publications in the respective field of work.
Membership in an organization related to the field.
A Ph. D. degree, in addition to 10-year professional experience in his field specialization in areas of priority to the UAE.
Outstanding students can apply for a 5-year Golden visa. To be applicable, they should have a minimum grade of 95 percent in public and private secondary schools. For university students, they should have a GPA of at least 3.75 upon graduation.
How to Get The UAE Golden Visa
Prefer speaking with a human to filling out a form? call us and we will connect you with a team member who can help.